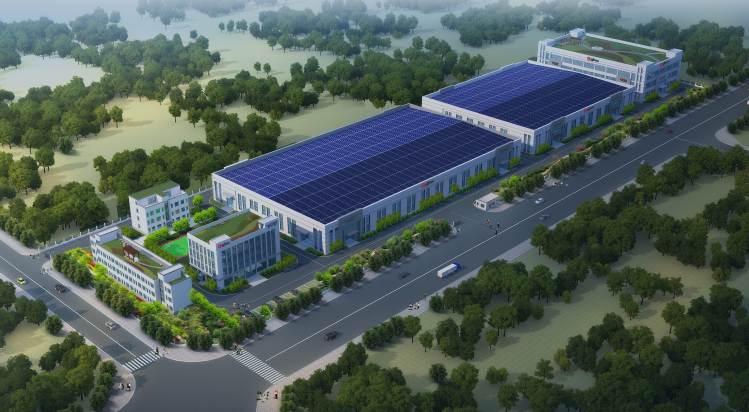 About Us
Established in 2019, Jiangxi VCHI Automation Inc. is a wholly-owned subsidiary invested by Dongguan GBOS LASER INC . It is a laser and automation equipment manufacturer integrating R&D, production, sales and after-sales. The main product categories are metal and non-metal laser cutting and automation equipment.

China's largest mid-to-high-end CO2 laser cutting delivery center. Production area: 40,000㎡, Obtained ISO9001:2005 certification of internationally recognized quality management system. The core technology has obtained more than 110 national patents and software copyrights, and the products have obtained SGS and TUV's CE certifications.
2005

Established

30000

+

global customers

40000

+

Area of production base

150

+

related products
Plants overview
VCHI AUTOMATION INC. was put into operation in 2019 and belongs to the sub-brand of GBOS.
VCHI production base area reaches 40,000 square meters. Capacity of laser cutting machine > 300 sets/month,
Capacity of oscillating knife cutting machine > 100 sets/month.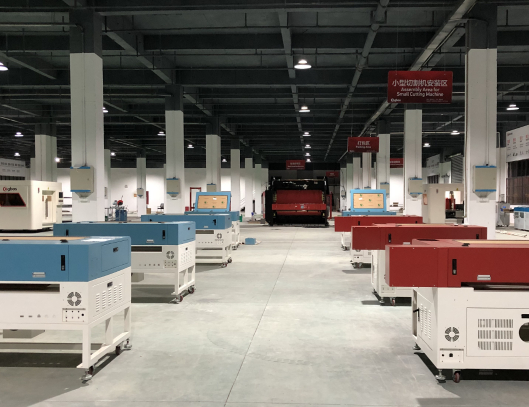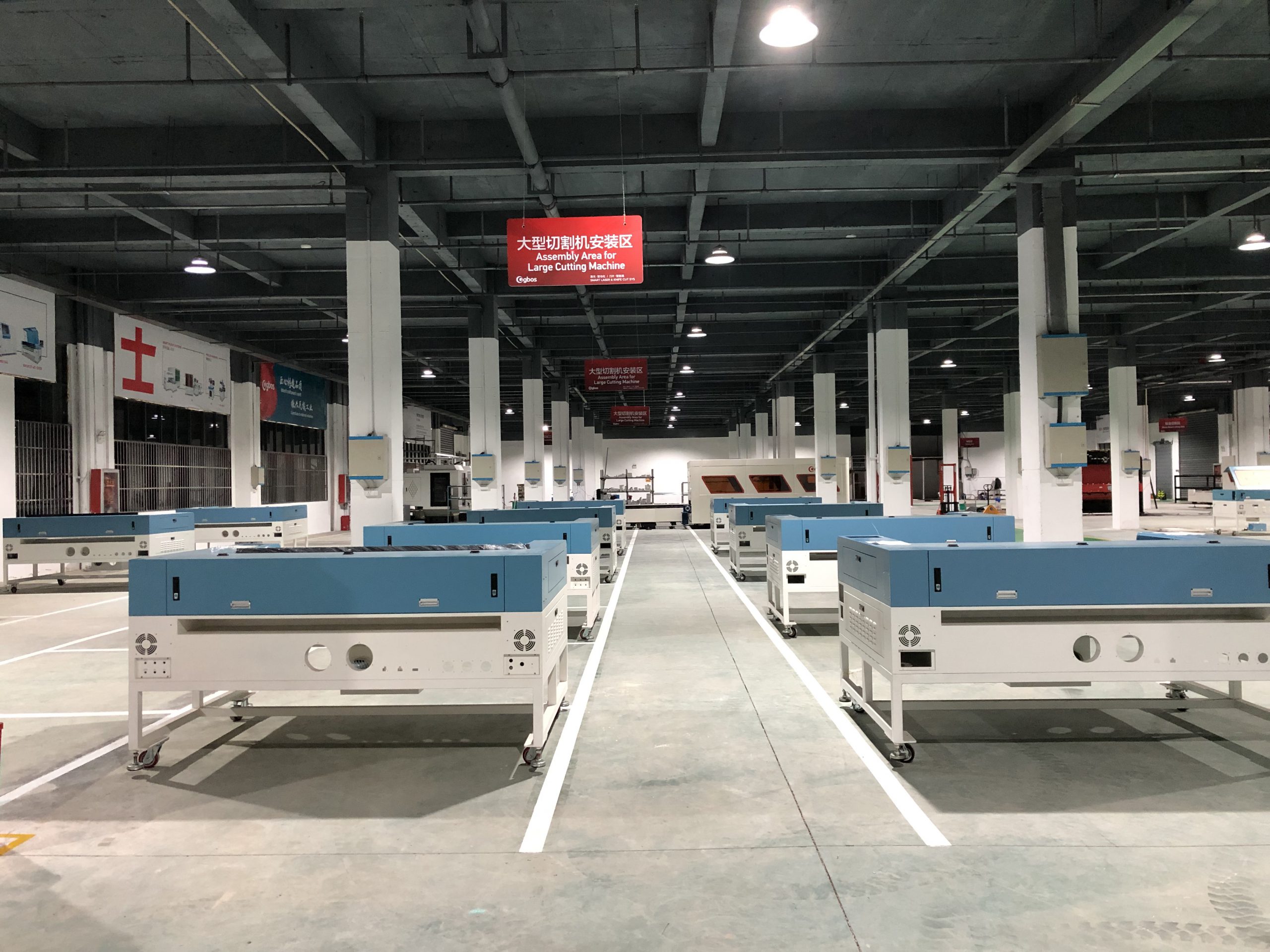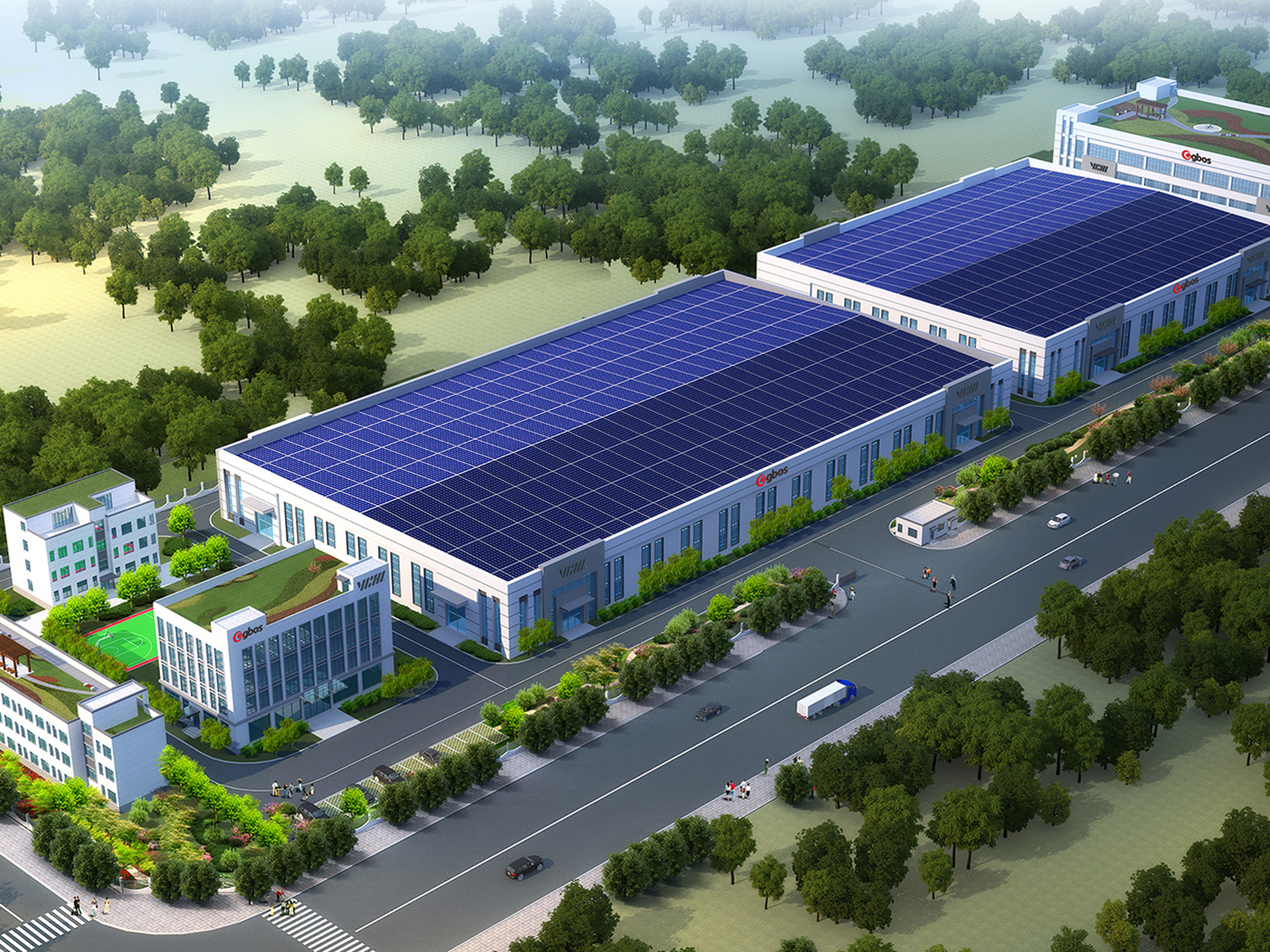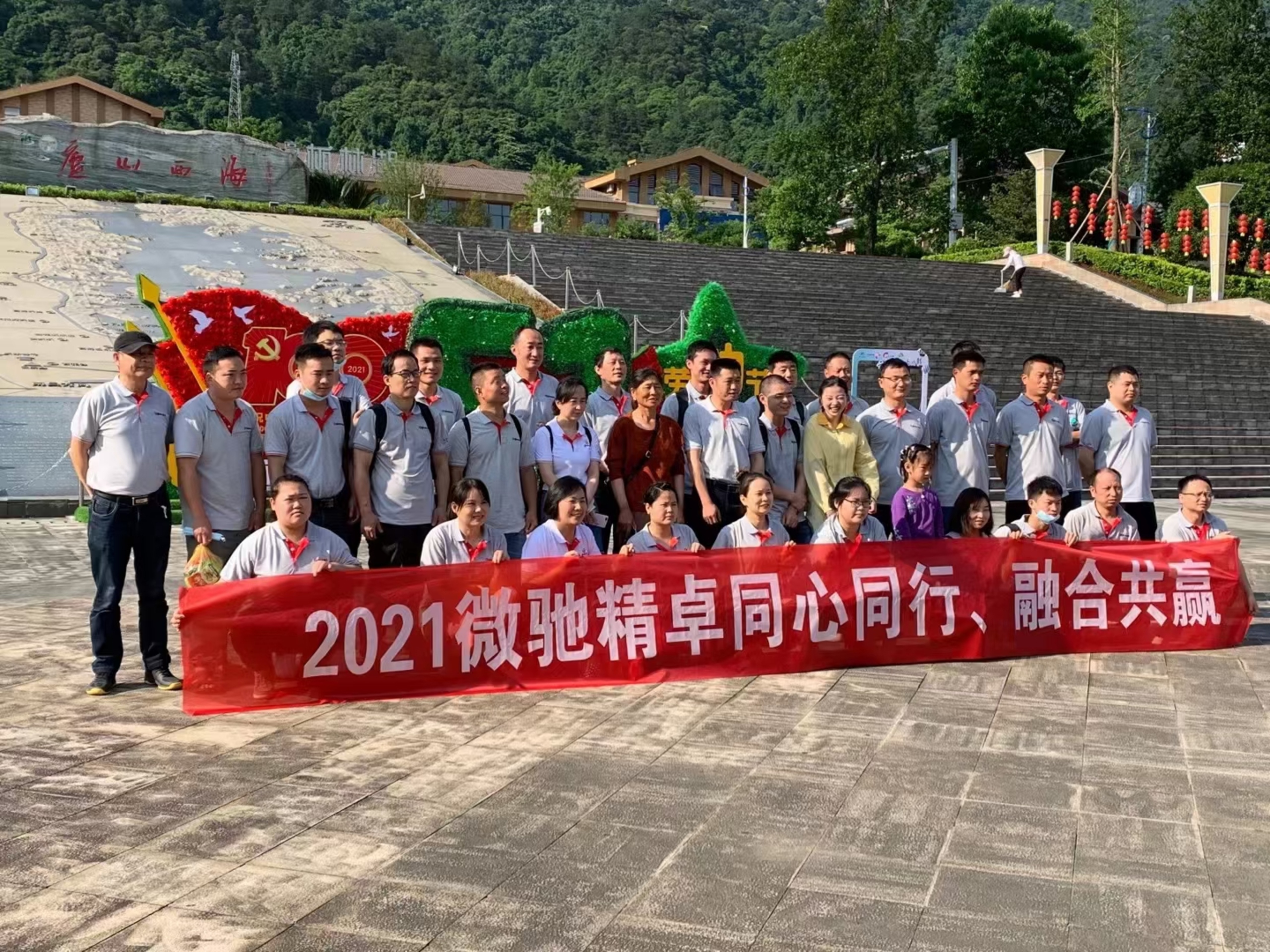 Patents and Certifications
VCHI has passed the industry's ISO9001.2008 quality management standard and its core technology has won several national patents and software copyrights. A number of products have passed the EU CE certification and the U.S. FDA certification.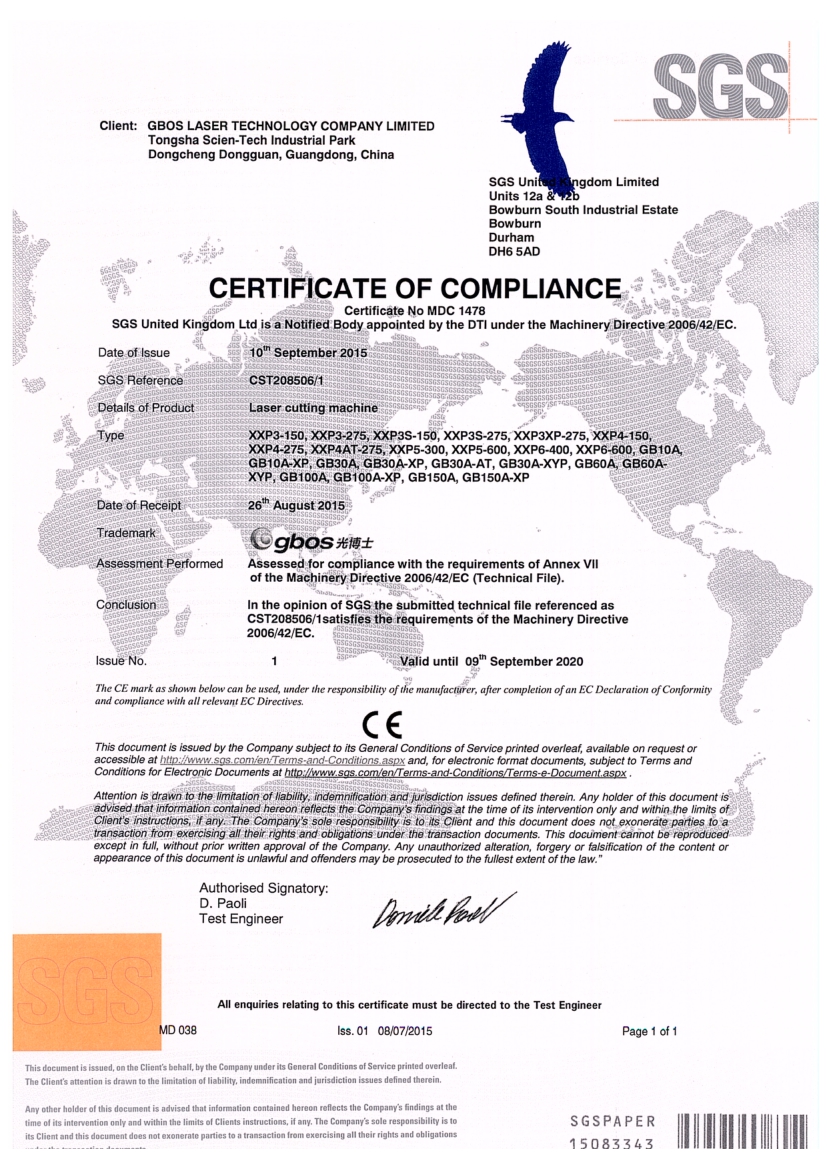 CoC P1
CoC P2
CoC P3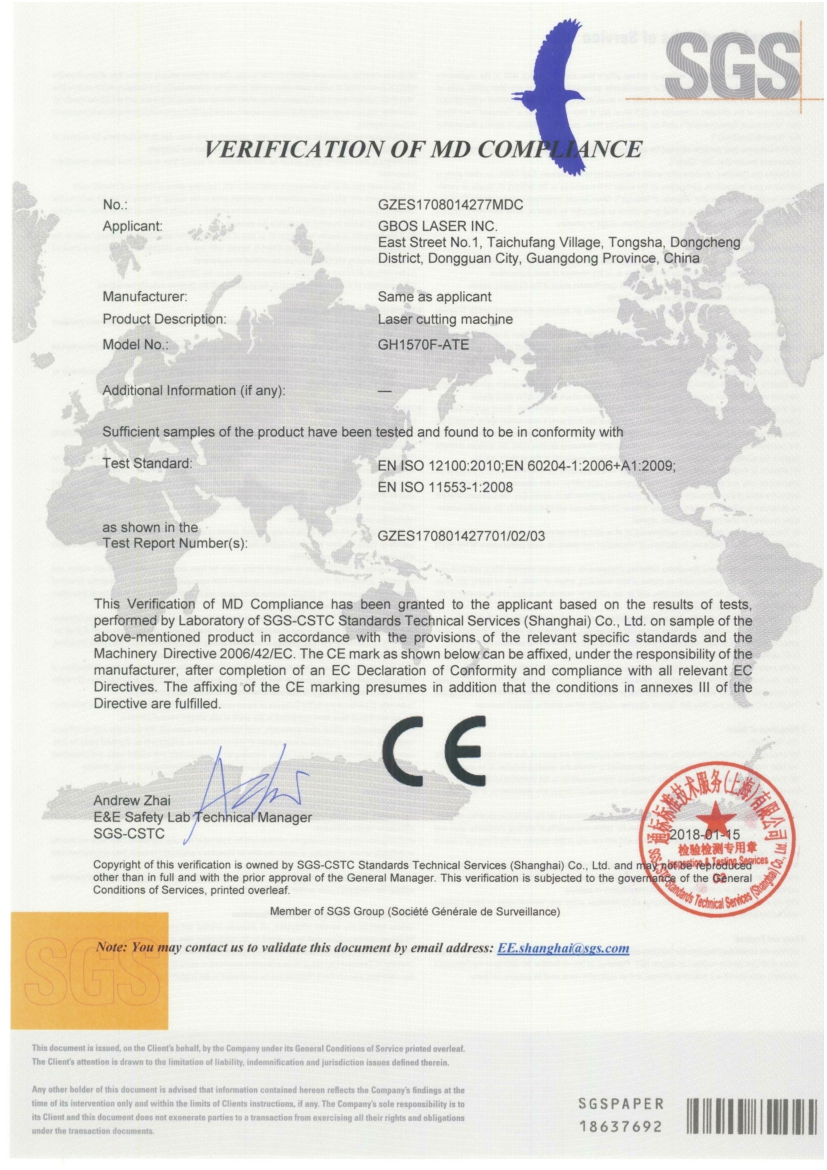 FOUR HEADS MACHINE CE
FDA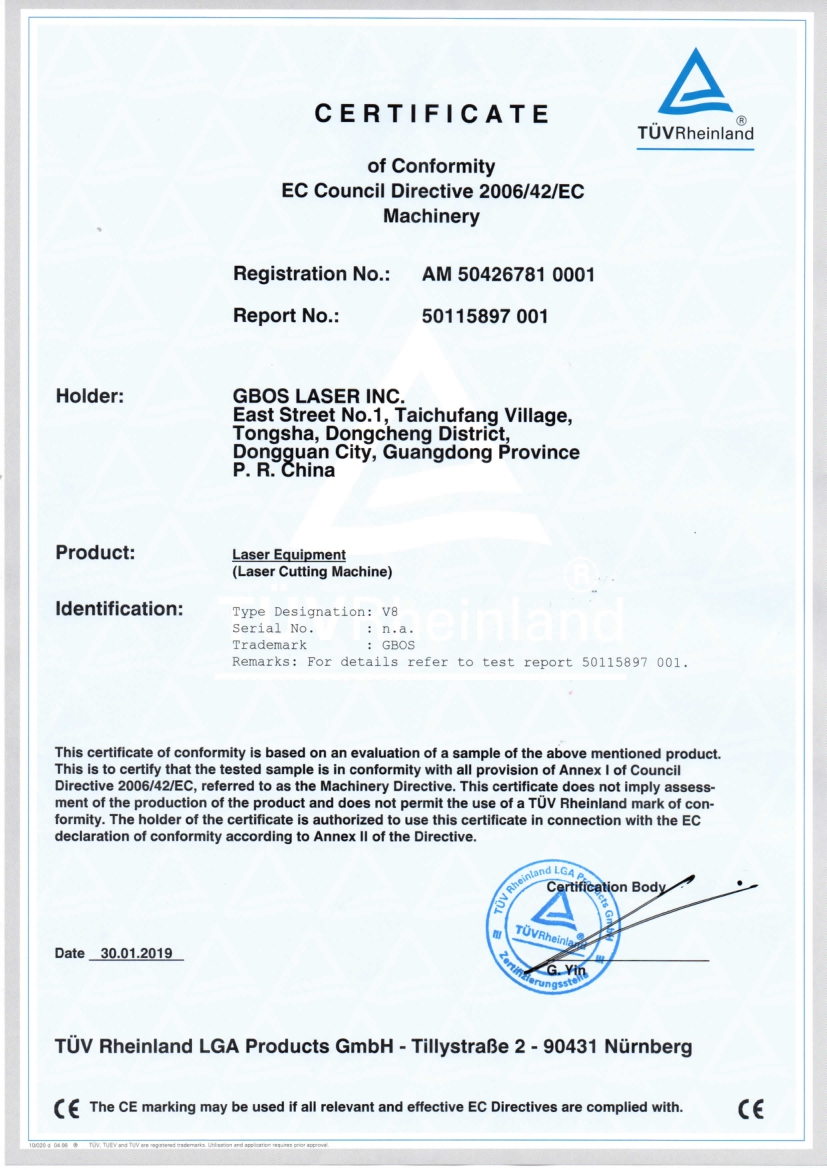 V8 CE
VC9 CE TUV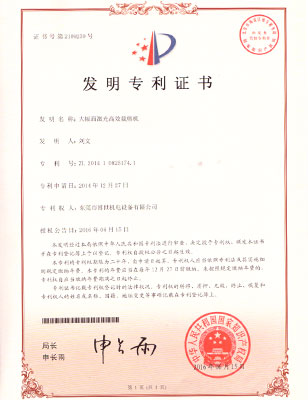 High-efficiency cutting machine for large format lasers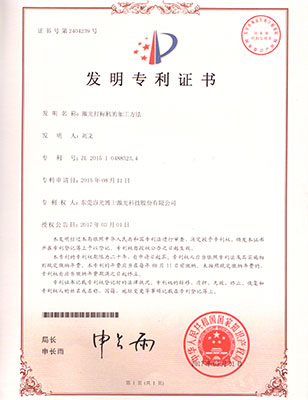 Processing method of laser marking machine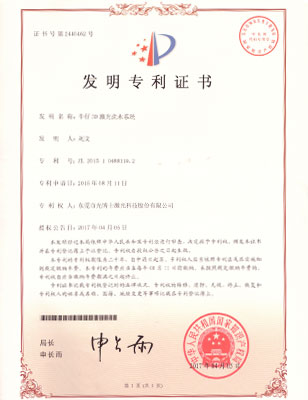 Denim 3D laser washing system
Laser embroidery machine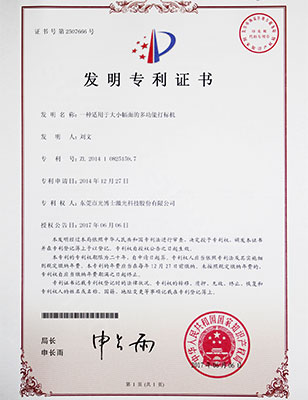 Multi-functional marking machine suitable for large and small formats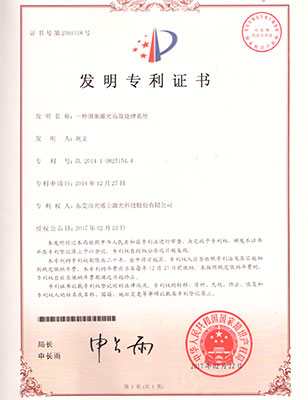 Pattern efficient processing system
Development history
2020
The IoT bridge is released, defines standards, is open and win-win, and empowers Industry 4.0.
2019
The intelligent robot system and multi-kinetic digital cutting system were launched, and the Jiangxi branch was established.
2018
Gbos took the vision of "To be the benchmark of equipment industry." And vigorously developed smart products. With dual product line of laser + oscillating knife, combined with IOT platform, it creats a one-stop intelligent cutting solution, which caused great response and praise in the industry.
2017
The company was officially listed on stock exchange, stock code: 870145, the newly developed cross-border product VC9 Intelligent Oscillating Knife Cutting System was grandly launched.
2016
Gbos took a big step towards laser smart, V8 Double-Head Asynchronous Laser Cutting System, automatic greeting card laser marking machine, SCCD digital printing laser cutting system, UV3A laser marking machine was launched.
2015
Introduced Green Pioneer 3D Environmental Laser Jeans Washing System, the first of its kind in Asia
2014
Successfully launched the intelligent Auto Feeding Laser Jeans Washing System and XXP3S Leather Laser Marking Machine.
2013
At the CISMA exhibition in Shanghai, we launched the XXP5 Laser Jeans Washing System for the jeans clothing industry for the very first time. In the same year, we cooperated with Italian company GMI to introduce China's first LONG series laser cutting machine for embroidery.
2012
Performed various intelligent upgrades on the whole series of GBOS products; improved the control system; kept innovating in R&D to maintain the lead of our products.
2011
Became German company ROFIN's first cooperative partner in China (for application of small-power lasers).
2010
Introduced the intelligent laser brand development path for the first time. Successfully launched the XXP3-180 Laser Marking Machine to automatically and perfectly meet the need of the leather industry for large-scale high-precision processing.
2009
Launched the automatic four-axis linkage GB Series Laser Marking Machine.
2008
Introduced the camera-positioning trademark cutting S series high-end model after years of R&D, It perfectly embodies GBOS's commitment to laser application automation and quickly became the only choice for the trademark industry.
2007
Introduced the D series multi-material laser cutting machine, GB series non-metal laser marking machine, and YLP series light high-precision high-speed optic fiber laser marking machine.
2006
Introduced the first laser marking machine for the metal industry and keyboards.
2005
Introduced China's first GH series laser cutting machine for the embroidery industry
2020
2019
2018
2017
2016
2015
2014
2013
2012
2011
2010
2009
2008
2007
2006
2005
Glogal footprints
In overseas markets, more than 90 countries With branches and agents, it has become the choice of 30,000+ global customers.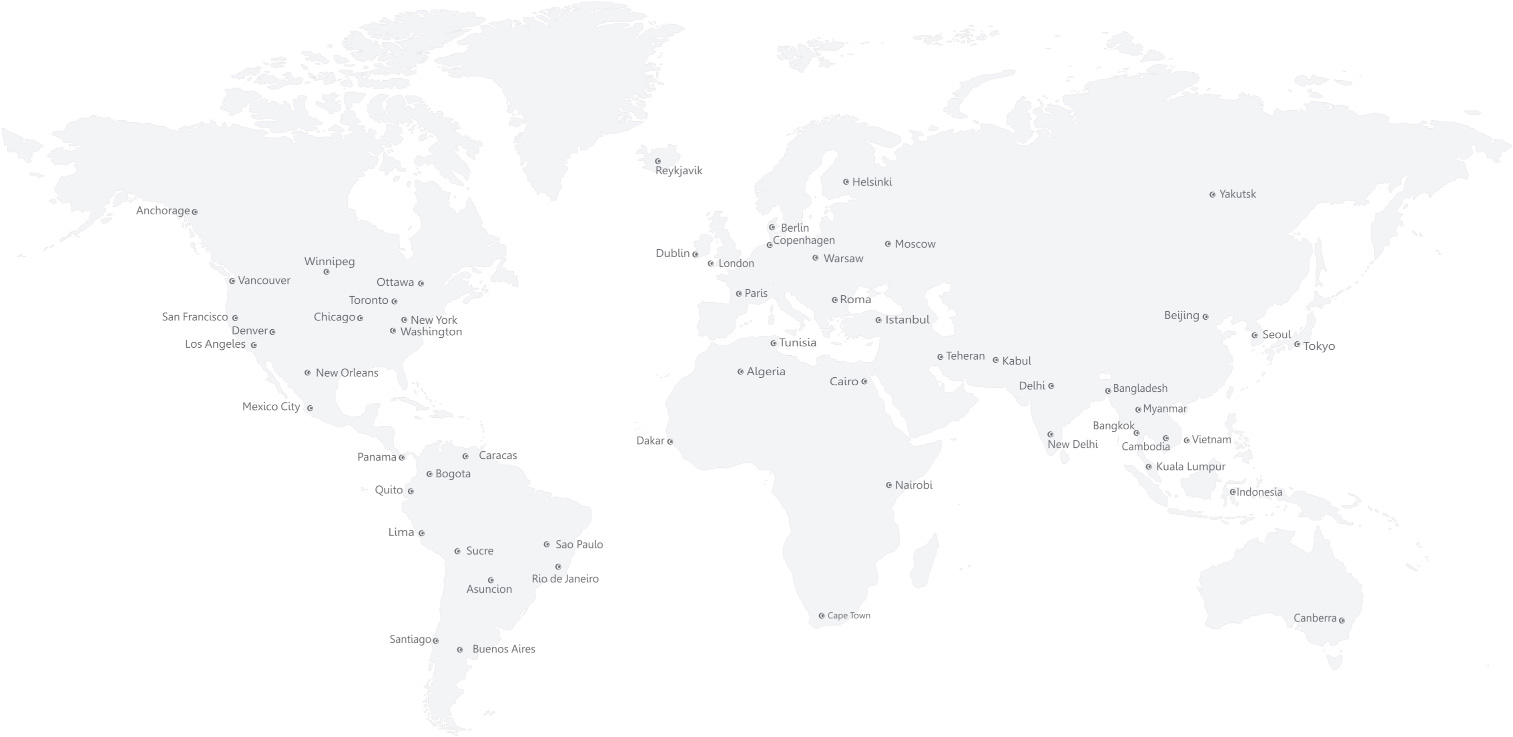 Headquarters
Room 101, Building 1, No. 8, Songshanhu Avenue East section, Dongcheng District, Dongguan City, Guangdong Province, China
+86-400 6677 428
jiujiang
Gongqing city high tech manufacturing industrial park, Jiujiang City, Jiangxi Province, China
+ 86-792-2563666
jinjiang
xs13@gboslaser.com
+86-13825708116
wenzhou
xs12@gboslaser.com
+86-189 6600 8968
Taiwan, China
Limuqing lndustry Co.,Ltd. Add:No.9,Alley.49,Chifeng Street,Taibei City.
+886-2-25560422 25592218
Vietnam
No.134,Le Thi Trung Street,Thuan Giao Ward,Thuan An Town, Binh Duong Province,Vietnam
+ 86-792-2563666
Bangladesh
House No.5A (1st Floor), Road No.13, Sector-3,Uttara,Dhaka-1230,Bangladesh
+88-016-31449881
Indonesia
OBOR Sewing Machine Co. Jalan Angkasa Raya No.8, Harjamukti, Cirebon Indonesia
+86-13809633196;(021) 6915757