The year of 2022 is the year of accelerated global hydrogen energy development. Under the strategy of carbon peak and carbon neutral, decarbonization becomes the first driving force of global hydrogen energy development. Under the background of this era, new energy vehicles become the mainstream development trend of the current automotive industry. And why it will become mainstream is because of the advantages of green and environmental protection, low cost of use, maintenance and saving.
The rapid development of the new energy vehicle industry has been followed by the promotion of the rise of many peripheral supporting industries, such as the automotive interior industry. As users improve the quality and comfort of the driving experience, the requirements for materials used in automotive interiors are becoming higher and higher. Leather has also become an indispensable part of the interior of the car.
Automotive interior industry
But the traditional leather processing process problems to be optimized and improved, according to the feedback of manufacturing enterprises, the main aspects of the following categories:
Manual + knife mold nesting, limited utilization, leather loss is difficult to control.
Senior layout workers are difficult to train, and poor stability and high cost and other problems.
Manual cutting, product quality and standardization is difficult to unify and control, and low efficiency.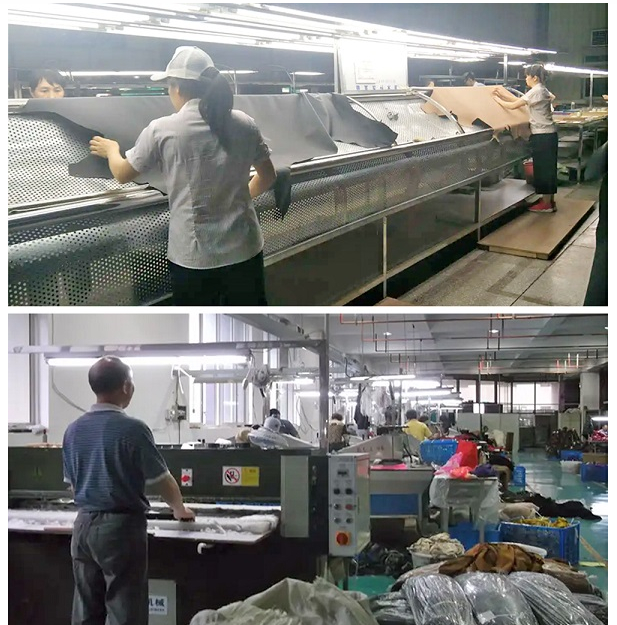 Automotive interior suppliers can achieve a more flexible and agile approach to smart manufacturing through smart equipment that streamlines the production process and optimizes the production of leather cut pieces.
One-Stop Intelligent Cutting Solution For Leather Automotive Interior
With the support of hardware and software technology, GBOS leather one-stop intelligent cutting solution can effectively help companies improve productivity, utilization and cutting quality.