Making a pair of jeans is a key issue in the fashion industry that pollutes the environment. What are the unknown secrets behind this almost manual fashion item?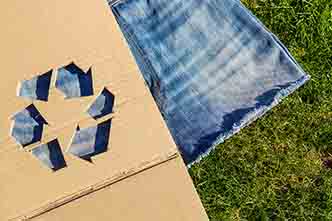 A Pair of Jeans = 33.4kg of carbon emissions
According to the United Nations Environment Programme (UNEP)reported, it takes 3,781 liters of water to make a pair of jeans. What is the concept of 3781 liters of water? If an adult consumes 2 liters of water a day, a pair of jeans consumes enough water to meet an adult's water intake for nearly 5 years. In the current era of fast-moving goods and one-off fashion, the wearing cycle of jeans is surprisingly short, and the ever-shortening production cycle means more consumption.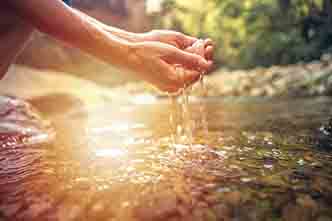 The "Pain of Pollution" Behind the Denim Industry Boom
In addition to requiring a lot of water resources, chemical pollution is another "hardest hit" for the denim industry.
In order to meeting the customer market's pursuit of "fashion", a large number of dye bleach, heavy metals and other chemical materials are used in the production process, thus making jeans "fashionable". 
These chemicals not only cause harm to the environment, but also have many negative consequences for humans themselves. Workers have to inhale harmful chemicals while processing, and their bodies are unknowingly harmed by various chemicals.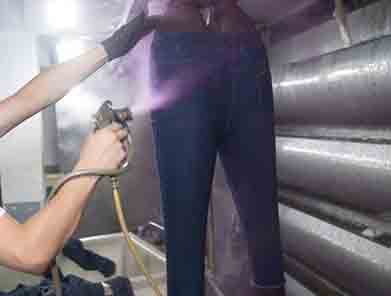 Humans Need a Pair of Eco-friendly Jeans
We pay too much to make a pair of jeans. The production of more environmentally friendly jeans is an inevitable product of sustainable development and carbon neutrality. For this reason, GBOS brings a set of solutions that can improve these pain points in the denim industry.
VCHI "Green Pioneer" series intelligent denim laser washing solution uses laser technology instead of chemical dyes to achieve the "old effect" and processes such as cat whiskers, horseshoes, holes, hanging grinding, holes, full printing, etc., to achieve various brands. The demand for "one-off fashion" achieves fashionable craftsmanship. And in the process of processing, there is no water consumption and no water pollution. These are undoubtedly one of VCHI's initiatives towards a green denim industry chain.
VCHI is oriented to sustainable development, empowering the industry to develop new opportunities and make its due contribution to green and low-carbon.