Along with the improvement of people's living standard and the diversification of life needs, leather is used in a large number of aspects of life, and the global leather processing industry as a whole is developing in the direction of diversification, personalization and intelligence. In order to meet the development direction of the industry, GBOS will open an online exhibition on March 30, 2022 with the theme of " Less consumption- Digital revolution for leather cutting".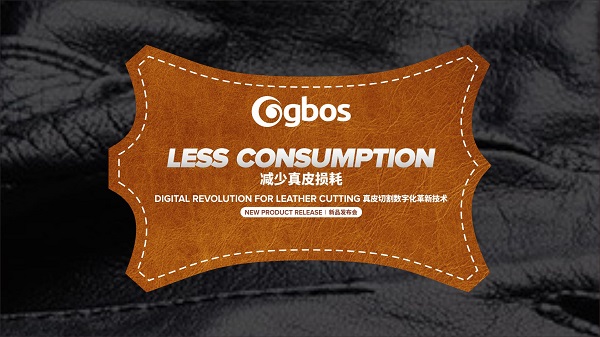 In this online exhibition, GBOS brought the new generation of ITS3 intelligent nesting system and its combined application products cutting machine, line marking machine and marking machine to make a shocking appearance. The event mainly featured live demonstrations of leather cutting applications and intelligent nesting and material saving, showing GBOS's digital one-stop leather cutting solutions for users.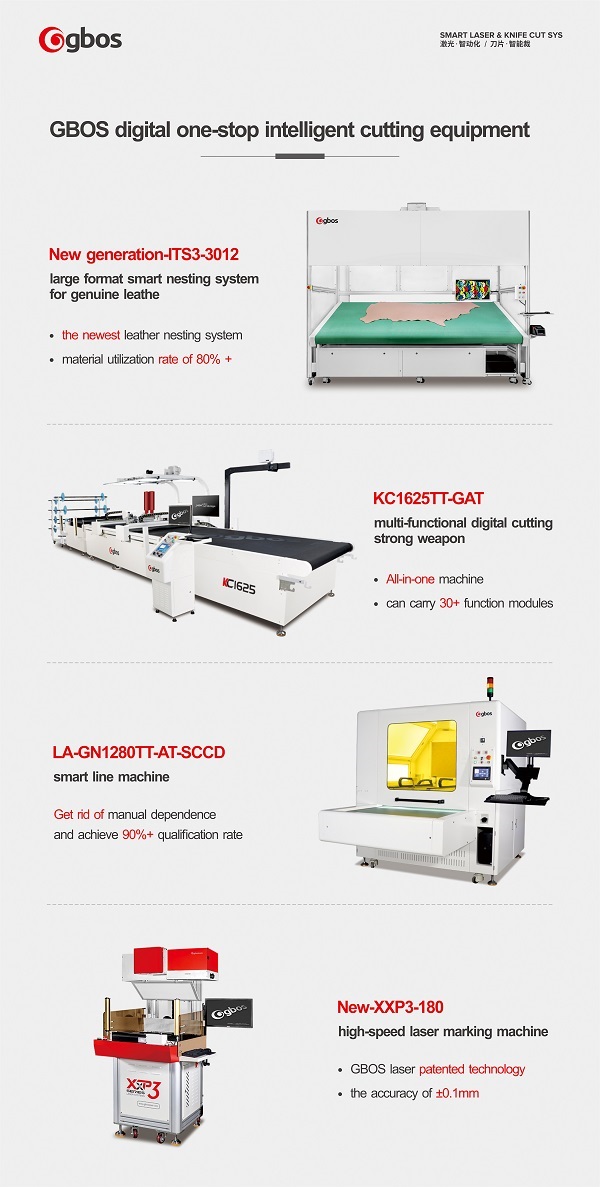 Among them, GBOS's world premiere oscillating knife cutting machine – VC9-960 Smart Industrial Bee became the eye-catching focus. The highlight lineup of exhibitors gave users a newer understanding of how to use digitalization to enhance the efficiency of leather cutting, the flexibility of flexible production and the cutting-edge technology of industry development.
World Premiere-Make Industry a Little Sweet
The change of market demand makes the manufacturing industry change the traditional mode and gradually move towards the innovative consumer-oriented road, and the flexible and fast-responding supply chain is becoming one of the core competitiveness of enterprises.
In this context, GBOS combined with its own R & D team, constantly refining research and development, and bred the "VC9-960 Smart Industrial Bee" intelligent equipment.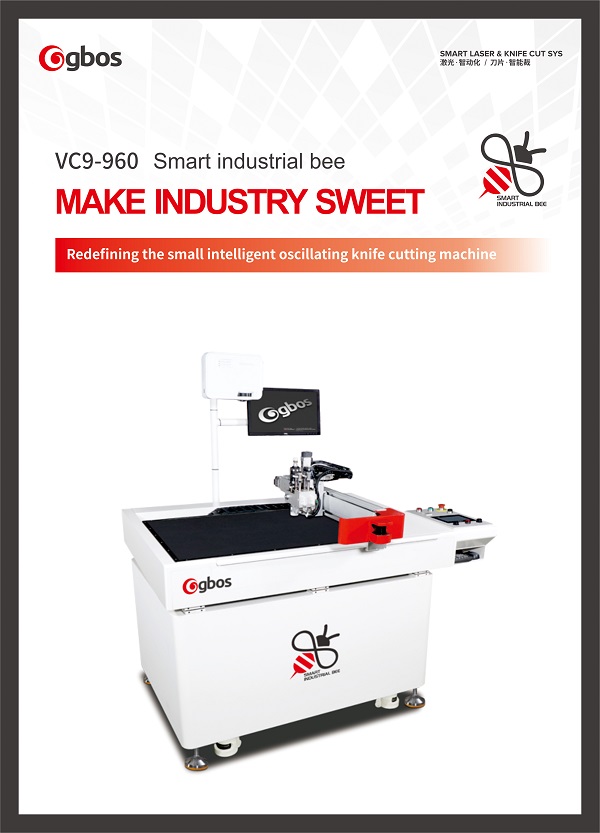 Smart and compact, great performance
As a new product of GBOS's oscillating knife cutting  family series, VC9-960 is targeted development based on domestic and international application scenarios: it has outstanding advantages in the field of fine and small batch cutting, with a processing area of 900mm*600mm, which really fits the ideal needs of small batch cutting operations.
Application scenario: MINI production line, laboratory, office building, development center, production line with the application.
Application industry and material: footwear, garment, advertising and many other industries. Especially suitable for leather, mesh, midsole board, KT board, cardboard, elastic fabric and other materials.
This exhibition reflects the advantages of VC9-960 in cutting. For multi-layer leather applications, the cutting, punching and line marking (optional) process can be completed at once. The finished product has clear and neat cutting teeth, presenting high precision and high quality cutting effect.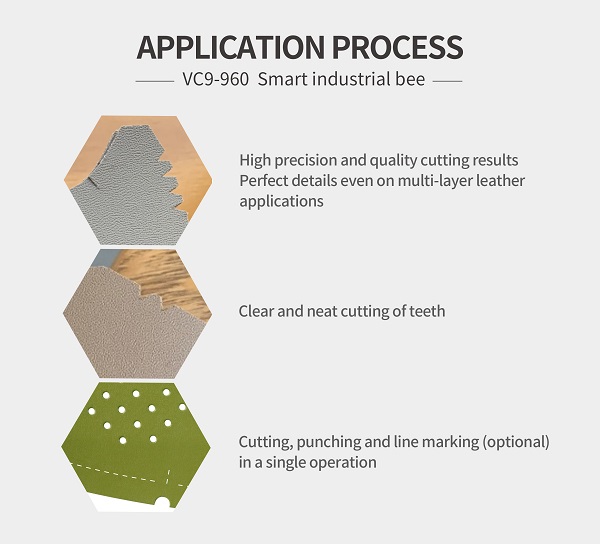 Product Features
In addition to continuing the advantages of GBOS's oscillating knife cutting series, the VC9-960 is upgraded in various aspects such as performance and appearance.
Smart and compact:Small footprint, with moving wheels to realize any location and production line matching.
Multifunctional all-in-one machine:Integrates cutting, punching, projection and line marking (optional), releasing more possibilities.
High quality cutting:Neat and smooth cut, high cutting accuracy, fast cutting speed.
220V voltage application:Meet all kinds of application scenarios, no longer limited to 380V industrial power.
Details cast high quality:Casting one-piece process, 20 years design service life;The ergonomic structure of the whole machine is designed to improve the user's 

control comfort.
On the basis of solid product technology,GBOS will continue to develop new processes, expand new applications and seek new increments, join hands with laser industry aspirants and customers and friends, continue to walk the road of smart and sophisticated, and develop a broader and more promising global market.